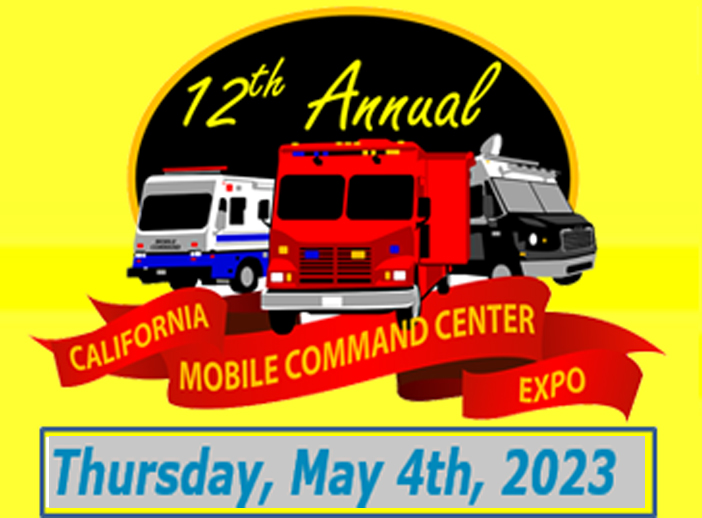 Update February 2023:
We have a venue! The 12th Annual California Mobile Command Center Expo is set for this coming May 4th at the Lodi Grape Festival Fairgrounds, 413 E. Lockeford St, off of Hy 99, from 8AM through 4PM. The MCC Expo remains a free event event specializing in public safety mobile
command vehicles and related apparatus.
To Register for attendance contact: mccexpoplans@gmail.com

Apparatus Display: A variety of mobile command and communications units are invited to demonstrate capabilities for Incident Management/ Support & Interoperability.
Training & Education: Classes will focus on Disaster Preparedness and Management.
The California Mobile Command Center Expo gathers together a wide variety of mobile command and communications units from around California in order to demonstrate the variety of capabilities and mutual aid operability of local and regional mobile comm units throughout the state. In addition to standing demonstrations of mobile units, classroom presentations will be offered on topics relevant to field communications, incident command, radio system technology, and reports from recent events.
MCCs from a variety of disciplines and organizations including both state-of-the-art commercial units as well as DIY vehicles, in a myriad of sizes, shapes, and configurations.